Meet the Owner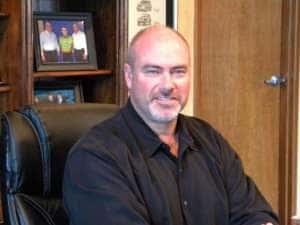 Jim Browne, Owner
One of the top-selling automotive retailers in the country is right here in Florida.
The Jim Browne Automotive Group employees about 300 local residents.
Our group has successfully grown because Jim never forgot the values his parents taught him: hard work, determination, discipline, honesty, and education. Visit any of the Jim Browne dealerships and you'll most likely run into Jim. He spends time at each dealership every day, leading his management team and visiting with his customers.
The Jim Browne Family History
Jim was born in Allentown, Pennsylvania, and is the second oldest of seven siblings. His parents, Bernice and James Browne, originally from Bayonne, New Jersey, and Queens, New York.
Jim's parents taught all seven of their children The Jim Browne Family Values: Hard work, determination, discipline, honesty, and education. And, Jim Browne brings those values to his group of dealerships every day.
An American Dream
Jim played college baseball with the best as one of the best:
NCAA batting champion his senior year
Batting average of .528 (among the highest in NCAA history)
Drexel University's Hall of Fame, 1997
Jim was drafted and signed to play professional baseball by the Texas Rangers.
Playing professional baseball was Jim's dream and it was a dream come true (while it only lasted for 2 years due to an injury). Jim graduated college with a Bachelor of Science Degree in Marketing.
20 years (and counting) in the automotive industry
When Jim retired from Professional Baseball, he joined Chrysler Corporation. There he gained valuable experience in sales, marketing, managerial and executive positions. He worked in Philadelphia, New York, Charlotte, Chicago, New Orleans, Orlando, and Detroit.
The Rest is History
In 1987 Jim married his high school sweetheart, Jill. They have been married for more than 28 years. The Browne's have three children: Jimmy, Joey, and Nicole. When Jim is not at one of his 4 dealerships, he enjoys spending time with his wife and children, golf, exercise and a good movie.
The Browne family resides in the Tampa area.